Give your clients the tools to manage their digital estate
Noni is a private and secure online self-service platform
See A Demo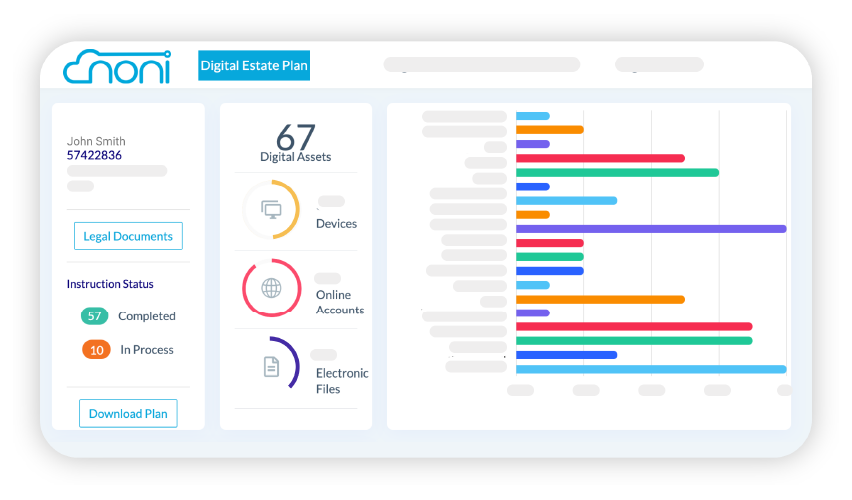 The Digital Estate Solution You've Been Waiting For
You've been telling your clients for years that they need to do something about their digital assets in case something happens to them—but you haven't been able to offer much concrete assistance other than to tell them to plan.
With Noni, you can! Noni is a private, secure online self-service platform your clients can use to:
Catalog and track their digital assets
Assign "digital executors" for each account for personal and business matters
Leave detailed instructions for each asset about what should happen
Easily maintain their ever-changing credentials
I recommend Noni to my clients for peace of mind and continuity of their Digital Estate and Legacy.
Michael Walker, Partner Samuel Yoelin Kantor LLP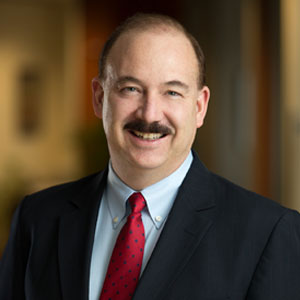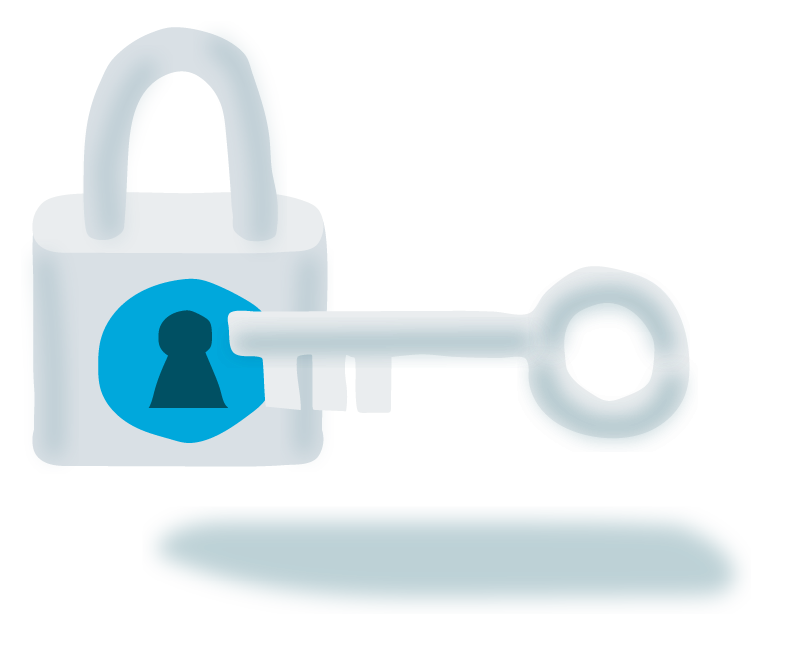 Digital Estate Challenges
Your clients are mindful of privacy and security—they don't share their online account information with anyone. But if they die or are incapacitated without making a plan, no one will know how to access their digital assets and what their final wishes were. Photos and memories will be lost, as will critical financial records and any online business information. It can take months or years to gain access to and settle those online accounts—and that's if their access requests are granted.
Common Digital Assets
Clients who live their lives online need to arrange for the management and settlement of their digital estates, ensuring that their loved ones have a way to access and follow their wishes for:
Mobile phones, computers, and tablets
Online accounts and subscriptions
Memories and sentimental items, such as family photographs and videos
Social media accounts
Business files and platform subscriptions, including plans for the continuation or closure of their business-related digital assets and the disposition of any income-generating digital assets
Electronic financial documentation like tax records, banking records, cryptocurrency records, property records, and more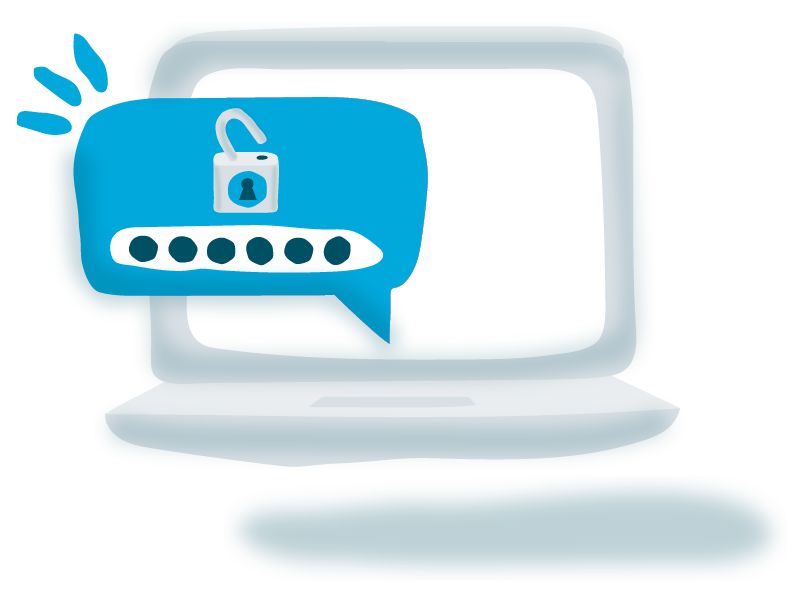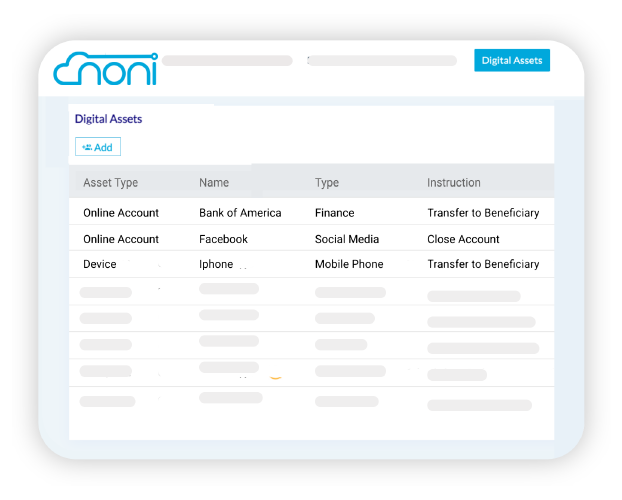 What is Noni?
Noni is a patent-pending, easy-to-use online service that allows your clients to legally, securely and privately plan and manage their digital estates.
Noni helps users identify and manage their digital assets, designate their digital executors and instructions for each asset, and keep their plan current and relevant until a life event occurs. Noni then independently verifies the life event and securely distributes each asset's instructions and any private messages to that asset's digital executor.
With Noni, clients stay on top of their digital estates and ensure their final wishes are carried out.
Benefits of Using Noni
A Self-Service Tool
---
Noni is an easy-to-use, fully self-service platform that clients can use on their own time to catalog their digital assets and make detailed plans for their management.
Asset-by-Asset Planning
---
Clients can designate individual executors, and instructions for each asset or asset type, making their digital estate plans as simple as they want or as complex as they need.
Secure and Private
---
Noni is a cloud-based platform with military-grade security and access controls. Only after Noni has verified a life event will it release individual instructions and messages to authorized and designated persons.
Affordable
---
Noni is not available to the general public—it's only accessible through professionals like you. Your annual subscription includes the ability to activate any number of clients, who then gain lifetime access to the Noni platform.
Prompts Regular Updates
---
One of the hardest parts of managing digital assets is how often the credentials change. But Noni's got that covered, with automatic prompts to update account information whenever a change is detected.
Is This Legal?
Yes! 48 states have already adopted the Revised Uniform Fiduciary Access to Digital Assets Act (RUFADAA), which allows individuals to designate executors for their digital assets and to provide access information to their executors to simplify the termination or transfer of digital assets. Under RUFADAA, designated fiduciaries can compel access to digital assets for termination or transfer of access.
But individuals must explicitly authorize that access and provide current information, or their executors will be powerless to carry out their wishes for their digital assets. Noni automatically generates that explicit authorization, either in the form of a draft codicil for an existing will, or as an exhibit for a new will for clients that can be used at a probate hearing.
Noni also correlates each asset with its terms of service agreement (TOSA) and verifies that the user's instructions comply with the asset's TOSA.
With Noni…
Your clients will have peace of mind knowing their loved ones won't have to hunt for information or worry about what to do. They'll be assured that their final wishes will be carried out and that their bills and finances will be managed during their estate settlement. Their loved ones won't waste money or time tracking down digital assets or calling companies to gain access to those online accounts.
You've recommended that your clients plan and manage their digital estates. Now empower them to do it with ease by giving them access to the tool that can make it happen.
Contact us to schedule a demonstration.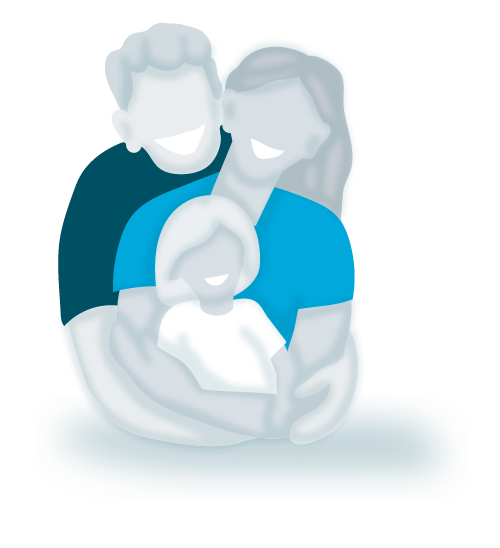 Contact us to schedule a demo
Contact us to schedule a demo