Easily Establish Your Digital Estate and Protect Your Assets
Noni acts as an extension of your will or Power of Attorney allowing you to create and make adjustments to your digital estate easily without having to update your Will every time your digital estate changes. Noni also provides a legal document generator to incorporate your account and directives into your will without leaving the platform.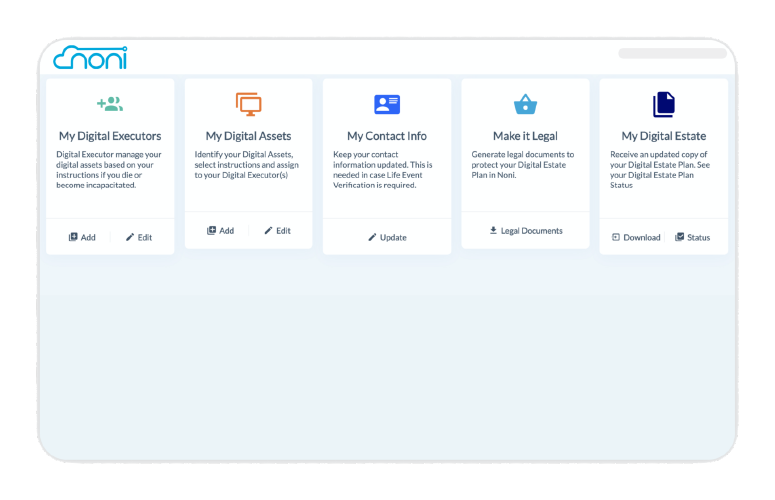 1. Add Digital Executors
Appoint one or more authorized individuals to gain access to your digital assets if you die or become incapacitated. Examples include your estate executor, spouse, partner, friend or business partner.
2. Add Digital Assets
Identify digital assets you wish your digital executor(s) to manage. Primary asset types include digital devices, electronic files and online accounts.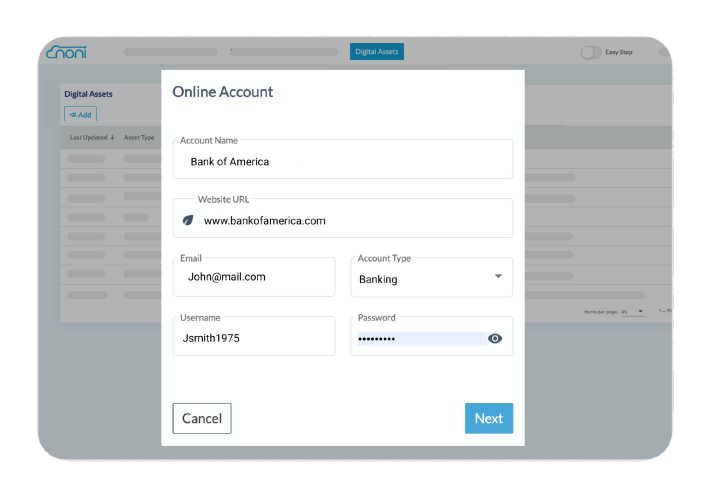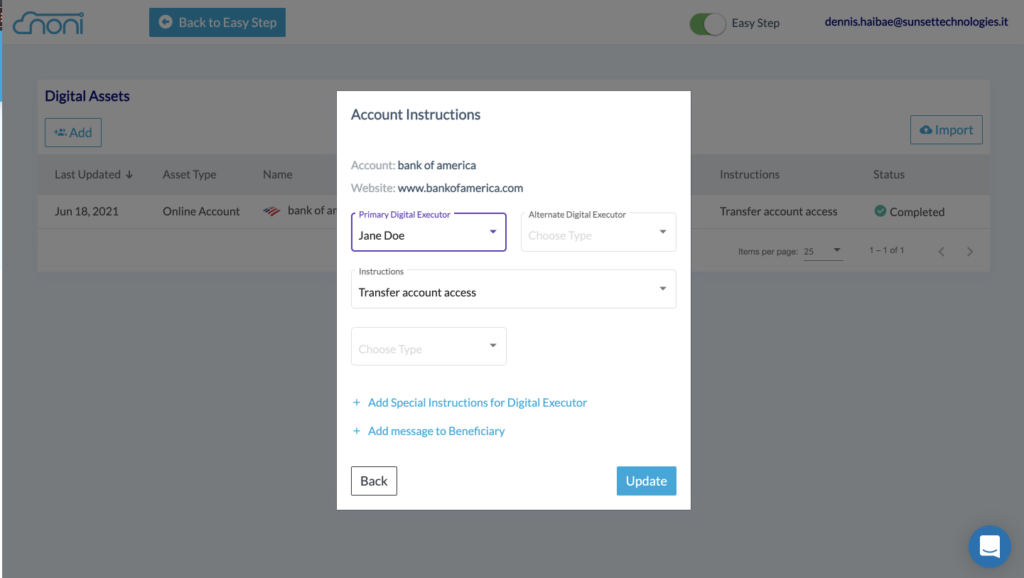 3. Assign and Instruct
Assign a digital executor and instructions to be carried out for each asset as well as other relevant information such as contacts to receive access, log-in credentials (optional) etc.
4. Maintain
Add, modify or delete assets in your digital estate plan as necessary. No modification to your will is needed.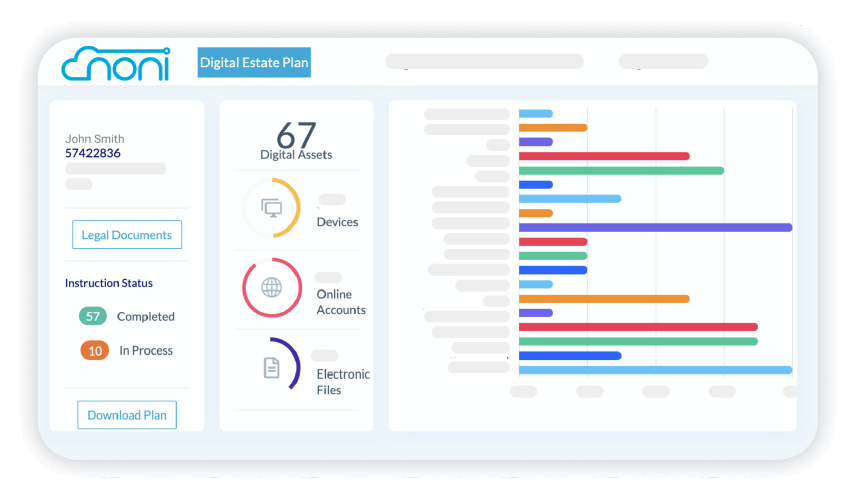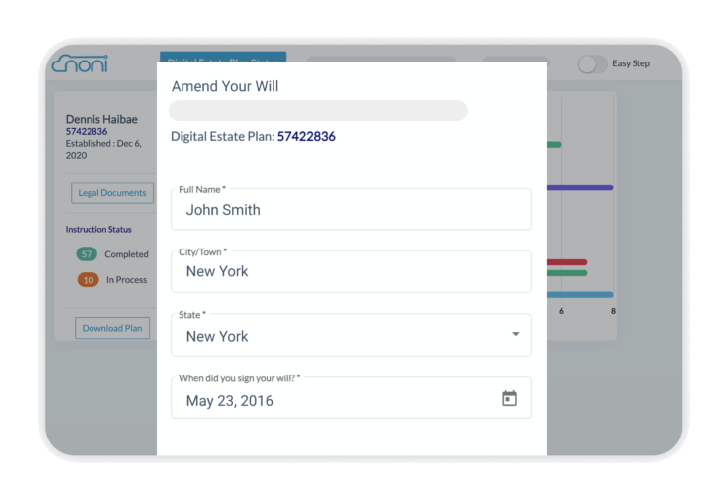 If Something Happens…
Your Digital Estate Plan is kept secure and private. It is only shared with your applicable digital executor(s) via the digital estate plan settlement process and only after Noni Life-Event services is able to verify death or incapacitation.